Augmented Language
Wearable Subtitles facilitates communication for deaf and hard-of-hearing individuals through real-time speech-to-text in the user's line of sight in a proof-of-concept eyewear display. The hybrid, low-power wireless architecture is designed for all-day use with up to 15 hours of continuous operation.
Visual Captions fine-tuned large language model suggests relevant real-time visuals during vieoconferencing meetings. We open-sourced the work in our ARChat ChromePlugin.

Our work on text stability proposes new metrics and techniques that significantly reduce viewer disrtaction and fatique, while increasing reading comfort.

Google ARChat on Github ->
Visual Blocks for ML, formerly called Rapsai, provides a no-code graph building experience through its visual editor. Users can create and connect different components (nodes) to rapidly build an ML pipeline, and see the results in real-time. This work enables better model evaluation through interactive performance characterization, data augmentation and visual comparisons.

Google AI Blog: Visual Blocks ->

visualblocks.withgoogle.com ->
SilentSpeller enables mobile silent texting using a dental retainer with capacitive touch sensors to track tongue movement. Users type by spelling words without voicing. Comparing silent spelling to current practice suggests that SilentSpeller may be a viable alternative for silent mobile text entry.
ProtoSound allows customizing sound recognition models by recording a few examples, thereby enabling personalized and fine-grained categories. Results show that ProtoSound personalized the model on-device in real-time and accurately learned sounds across diverse acoustic contexts.
Interactive Textile and Soft Materials
Hidden Interfaces leverages a technique for ultrabright graphics that can pass through transmissive materials, allowing interfaces to blend into traditional aesthetics by providing on-demand interaction through wood, textile, plastic and mirrored surfaces.

Google AI Blog: Hidden Interfaces ->
E-Textile Microinteractions leverage the I/O Braid architecture for soft electronics to combine continuous twist sensing with casual, discrete gestures, such as flicks, slides, pinches, grabs and pats.

Google AI Blog: E-Textile Microinteractions ->
I/O Braid is an interactive textile cord with embedded sensing and visuals. It senses user's proximity, touch, and twist, while embedded fiber optics enable spiraling light feedback.
SensorSnaps are low-power wireless sensor nodes that seamlessly integrate into caps of fabric snap fasteners. SensorSnaps provide a new technique to quickly and intuitively augment any location on the clothing with sensing capabilities.
SkinMarks are thin and conformal skin electronics for on-body interaction. They enable precisely localized input and visual output on strongly curved and elastic body landmarks.
SmartSleeve is a deformable textile sensor for surface and deformation gestures. It enables new interaction techniques using a hybrid gesture detection pipeline.
StretchEBand is a stitch-based stretch sensor, which can be rapidly fabricated for integration into soft electronics for wearables, mobile devices, clothing, furniture, and toys.
proCover uses pressure-sensing textiles to offer non-invasive, self-applicable and customizable sensory augmentation for prosthetics.

FlexTiles are flexible, stretchable pressure-sensitive tactile input sensors for covering large areas, 3D objects, and deformable underlying shapes.
Embedded Sensing
Haptics with Input introduces new opportunities for the Linear Resonant Actuator (LRA), which is ubiquitous in wearable and mobile devices. Through active and passive back-EMF sensing, it could enable new touch and pressure sensing, and allow mobile devices to sense which surfaces they are placed on.

Google AI Blog: Haptics with Input ->
Zensei is an implicit sensing system that leverages bio-sensing, signal processing and machine learning to classify uninstrumented users by their body's electrical properties.
SpecTrans uses laser and multi-directional, multispectral illumination to classify exotic materials such as glass, transparent plastic, and metal.
SpeckleSense exploits laser speckle sensing for precise, high-speed, low-latency motion tracking, which can be applied to a wide range of interaction scenarios and devices.
Grabity
Grabity is a wearable haptic device that simulates kinesthetic pad opposition grip forces and weight for grasping virtual objects in VR. Mounted on index finger and thumb, it enables precision grasps with a wide range of motion.

Reconfigurable Tactile Elements are micro-robots that can be repositioned around a mobile device's edge for dynamic physical controls and haptic feedback. shiftIO implements this by utilizing magnetic locomotion through flexible PCB coils or bi-stable magnets.
Physical Telepresence uses shape capture and display to enhance interactions with remote people and environments.
inFORM dynamically changes material and form to adapt the physical and virtual interface.

Sublimate explores rapid and fluid transitions between physical and visual representations of dynamic digital content.
Jamming User Interfaces enable programmable stiffness, haptic feedback and deformation, for new types of flexible and shape-changing interactions.
Spatial Displays and Augmented Reality
Our immaterial display generates pixels that float in mid-air. The surface enables new interaction possibilities as users can reach, walk and talk through the display.
ASTOR is a transparent 3D window that enhances the space behind it with graphics. It preserves an optically clear view of the real environment, while superimposing dynamic 3D visuals.
SpaceTop fuses 2D and 3D interactions in a desktop workspace. It simultaneously allows users to type, click, draw in 2D, and directly manipulate interface elements that float in the 3D space.
POLAR is a lightweight mobile workspace for augmented reality. Using a foldable, optical see-through setup and hybrid user tracking, it enables annotated views of small physical objects without the need for worn technology.
Interaction Techniques for Medical Imaging and Diagnostics
We collect gaze data from radiologists that search 3D CT scans for lung nodules. Analysis and interactive 3D visualisations of eye tracking data indicate 2 dominant search strategies, where "Drilling" is superior over "Scanning".
Our multi-display groupware system for medical team meetings synchronizes multi-touch and pen interaction across various mobile and stationary displays.
Our system tracks and augments 2D X-ray images in image-guided surgery. It provides interactive spatiotemporal visualizations of 2D X-rays in timeline views and 3D clouds.
Our interactive device images and visualizes the retina. Its use of indirect diffuse illumination and binocular coupling, avoids the complexity of traditional devices.
Mobile Augmented Reality
1D Eyewear embed arrays of LEDs and holographic symbols in glasses frames. Computer-generated holograms (CGHs) allow transmissive, reflective or steerable display configurations for high-resolution symbols in normal-looking head-worn displays.
WatchThru augments smartwatches with a transparent display to enable wrist-worn interaction techniques, such as Pop-up Visuals, Second Perspective and Peek-through AR.
LUMAR combines 2D and 3D interaction with a static display, and enables a 3-layered information space, where the mobile phone provides an augmented reality viewport into the real world.
This framework explores tangible interaction for handheld AR. Hardware-accelerated rendering of illumination and shadows enables real-time interaction with realistic models, through spatial motion or touch screen manipulation.
Spatially-Aware and Tangible Devices
SurfaceFusion senses tangible, physical objects on interactive surfaces. It introduces a hybrid technique that combines RFID and computer vision, to avoid the need for visual markers.
T(ether) introduces gestural techniques that exploit proprioception to adapt the interface of a handheld Virtual Reality viewport, based on the hand's position above, behind or on its surface.
We synchronize mobile devices with interaction on the large touch surface to expand expressiveness. The mobile displays provide denser resolution, while the controls enable better precision and physical affordances.
LightSense tracks mobile devices on static or dynamic displays, to enable context-sensitive visuals and interaction, based on spatial motion and position.
Interaction Techniques and Devices
Hybrid Watch User Interfaces leverage electro-mechanical hands and a dynamic watch dial to enable computation and connectivity while preserving the aesthetics of traditional analog watches.
Rubbing and Tapping are fast and precise interaction techniques for single-touch, multi-touch and pen-based devices. They leverage minimal gestures for quick zoom and pan actions.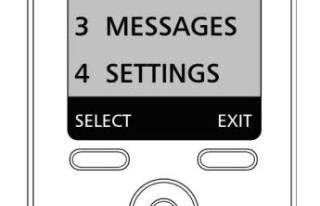 The OldGen framework addresses accessibility on generic mobile devices by decoupling the software UI from the phone hardware. It makes the UI portable and independent of phone, model or brand.
Our mobile phantogram viewer enables realistic real-time interaction with 3D models through view-point correct anamorphosis and stereoscopy.
Multimodal Interaction: Pointing, Looking, Gesturing and Speaking
MAVEN interprets user intention in AR/VR by fusing speech, gesture, viewpoint, pointing direction, and SenseShapes statistics, to improve recognition through multimodal disambiguation.
The Flexible Pointer can facilitate selection and interaction with fully or partially obscured objects in 3D environments, and help indicate objects of interest to collaborators in AR/VR.
Motion guidance for position, direction and continuous velocities, is provided to tracked users using visual, vibrotactile and pneumatic feedback.
Cloud Rhymer is a platform that combines cloud technology and robotics. Users can text message a word to the robot, who will start rhyming on that word in sync with the beat.
The HEART project allows the public to experience and interact with a simulation of a beating heart. Blood flow and pressure are visualized in 3D and can be manipulated with gestures using both hands.
The Unit framework is a visual dataflow programming language for highly interactive 3D environments. Interaction techniques are abstracted from devices and application, to separate application logic from behavior.
This mixed reality system allows users to immersively reconfigure data flow in real-time between interaction devices and objects on a running hybrid user interface.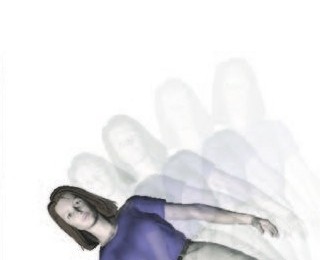 Prosodic features of speech is used together with audio localization to control interactive applications. This information can also be applied to parameter control, or for disambiguation in speech recognition.
Vision
Advances in the past century have resulted in unprecedented access to empowering technology, with user interfaces that typically provide clear distinction and separation between environments, technology and people.

The progress in recent decades indicates, however, inevitable developments where sensing, display, actuation and computation will seek to integrate more intimately with matter, humans and machines. This talk will explore some of the radical new challenges and opportunities that these advancements imply for next-generation interfaces.
The concept of Unobtrusive Augmented Reality is introduced through various systems and techniques that enable sporadic and spontaneous interaction. Unobtrusive AR emphasizes an optically direct view of a visually unaltered physical environment, the avoidance of user-worn technology, and the preference for unencumbering techniques.